The Rise of Residency by Investment in the New World
So, you may be wondering what your next investment should be? Ever thought about investing while obtaining a residency by investment for yourself and your family? There are a number of European states that allow you to invest in their country in exchange for permanent residency status in a Schengen state. Sounds attractive? Sure. Many investors do it, and have been doing it for years.
Whether you are looking into investing in a business, purchasing real estate, whether commercial or residential, placing a certain amount of money in European banks, all these can be done in exchange for permanent residence status in the EU. Residency by investment offers investors the opportunity to secure a brighter future for themselves and their families.
In recent years, the demand for residency by investment in European countries has expanded tremendously. With more EU countries establishing residency by investment programmes, the options are numerous, and the benefits make it a win-win situation for investors and a number of countries offering their programs.
Residency by investment programmes are offered by several European countries, allowing foreign citizens to invest in the country in return for residence. Portugal, Spain, Greece, Malta and Turkey are among the countries offering such programmes. Each has its own guidelines, benefits and qualifications for investing. For instance, some allow investors to gain permanent residence without even visiting the country, while others expect investors to reside in or visit the country for a specific period of time. But what's common among these programmes is that they each offer numerous benefits for investors and their families to enjoy. European residency by investment programmes have experienced an upsurge in demand from Arab expats in the GCC, where the region witnessed an increase of 58 per cent in people taking advantage of Europe residency programmes.
In the past few months, European residency by investment programmes have experienced an upsurge in demand from Arab expats in the GCC, where the region witnessed an increase of 58 per cent in people taking advantage of Europe residency programmes. Expat investors chose to pursue permanent residencies in Europe mainly due to stable and safe living, as well as low-income tax rates. This surge comes as no surprise, since European residency opened broader gates of opportunities for investors to expand their businesses with minimal risk.
One of 2021's success stories is that of Bilal and his family. Bilal is a Jordanian businessman residing in the United Arab Emirates with his family. In January 2021, Bilal applied for the Malta Permanent Residency programme and got his residency cards issued eight short months later. When asked about his experience, he stated: "I've always wanted to give my family and myself the chance to become European residents, and I finally achieved this goal. My eldest son is about to start his master's degree in a top-level university in Spain, while my daughter is completing her bachelor's degree in Malta. As for me, I am still running my company in UAE, while expanding my business to Europe and taking every chance I get to visit my children with my wife. The residency was the best decision for myself and my family."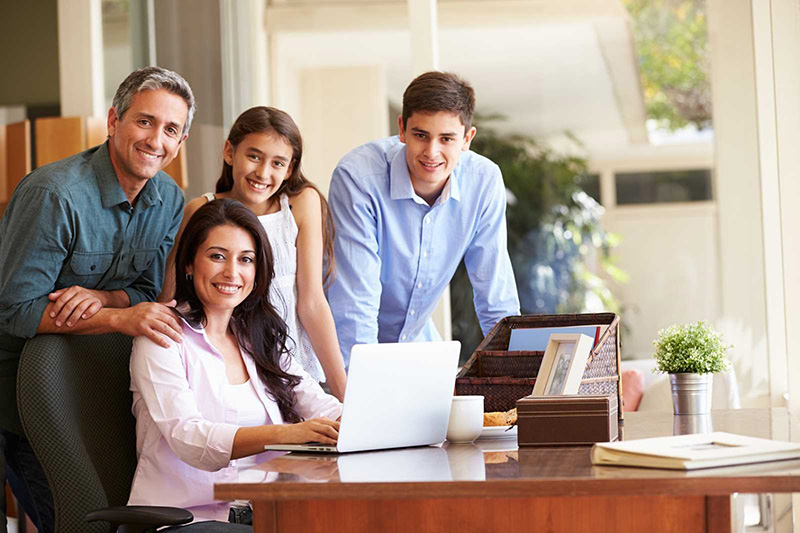 Malta is not only rich in heritage and known for its safe and stable political and economic status, it also boasts one of the lowest income tax rates in Europe. Malta Permanent Residency (PR) is considered the most cost-effective residency programme in Europe, offering Bilal's family and all its investors lifelong access to Schengen countries with the full right to live, work and travel freely. Moreover, investors and their families will also have the access to Malta's highly ranked education system and healthcare services. The programme requires investors to make a government contribution and rent or purchase a property for a hold period of five years.
Moving on to the south-west of Europe, Portugal opens the door to endless benefits to foreigners through its Golden Visa programme. The Portugal Golden Visa allows its investors to travel freely, live and even work in Portugal, and can be obtained in as little as six months. Investors may opt either to invest in real estate or set their money in a fund. In both cases, the initial investment may be recovered after five years. One great advantage of the Portuguese Golden Visa programme is that an applicant may include his direct family and children, as well as dependent parents in the same investment.
Both the Malta Permanent Residence and the Portugal Golden Visa programmes are extremely attractive schemes which carry so many benefits for an investor.
Bluemina Citizenship & Residency is a firm specialised in citizenship and residency by investment solutions for over 25 years. Located in the MENA region, operating from 10 different branches across the region, it offers its services to investors around the world through its virtual office. With more than 15 different residency and citizenship programmes, Bluemina focuses on catering to each investor according to his specific needs and that of his families. 

Source: https://worldfinancialreview.com/residency-by-investment-your-insurance-for-a-brighter-future/